ABM Plumbing Service Simi Valley – Water Leak Detection (323) 649-6922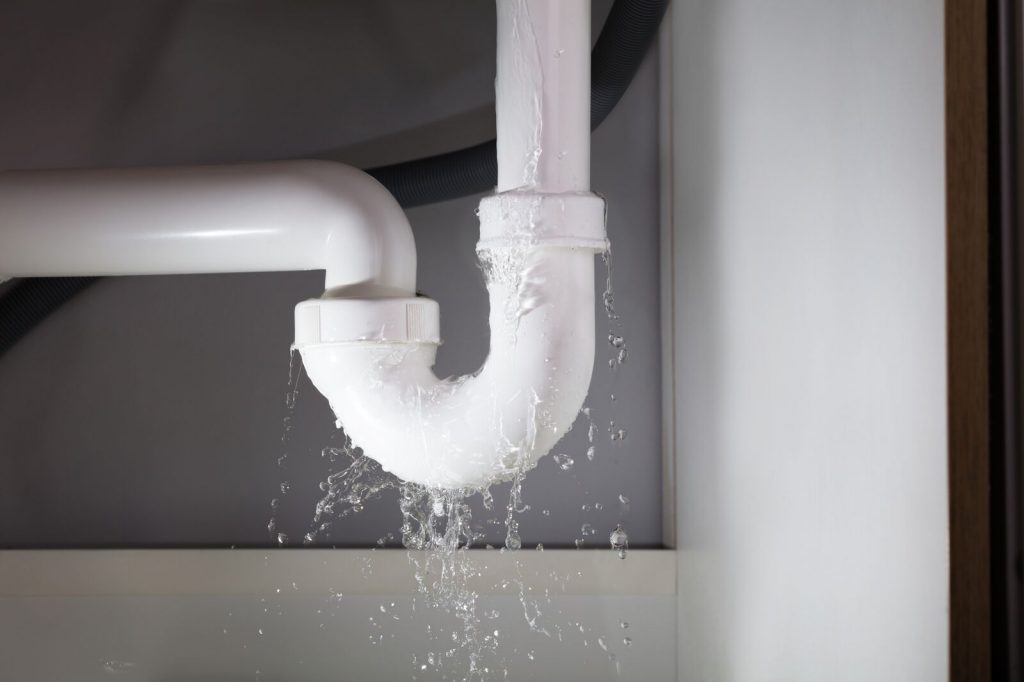 Residential water leaks are more than just an inconvenience. If the leak goes unnoticed, you will experience huge losses because of water bills and the cost associated with getting rid of mold spores. In addition, an underground water leak can result in weak structures, putting your property at a huge risk.
If you suspect a water leak, contact ABM Plumbing Service Simi Valley for fast and efficient service delivery. At ABM Plumbing Service Simi Valley, we are committed to providing our customers professional services. Our team comes equipped with best class leak detection equipment to ensure that our services are unmatchable. Therefore, when you hire us, you are guaranteed professionalism and use of modern technology to help detect even the smallest leak.
At ABM Plumbing Service Simi Valley, we do not just detect leaks. We also provide professional water leak repair ensuring your property is protected against mold. If your water bills have shot up dramatically, we will bring that to a stop, ensuring you pay only for the water that you have used. We serve the Simi Valley residents, and we are readily available. Therefore, you have no reason holding on to leaky water pipes. Even when the leak is not easily identified, we have the technology and ability to discover the leak.
For professional leak detection, contact us on (323) 649-6922. We provide a fast and efficient response.
How can you Confirm there is a Water Leak at your Home?
Check and compare your monthly water bills. For instance, you can compare last year's water bill to this year's water bill, and calculate the difference. If the rate and water usage have not changed, the water bills should at least average at equal amounts. If you notice unusual high difference, this can point out to a water leak.
The second approach is when you notice wet patches on the walls or around the garden. This is noticeable in the dry months when there has not been rainfall recently. Therefore, take a walk around the house to see if you can notice any water patches. If any, call ABM Plumbing Service Simi Valley for immediate water leak detection.
Mold spores are another easy way to identify water leaks. If you have an overhead water installation, the mold spores might be seen around the region where the water pipes pass.
Therefore, if you detect either of the above sign, this is a sign that there is some water leak, and so you need to have this fixed immediately.
Why Choose ABM Plumbing Service Simi Valley for Water Leak Detection and Repair?
When it comes to plumbing services, you do not just hire anyhow. You have to consider the level of expertise, not forgetting that experience also matters. By choosing ABM Plumbing Service Simi Valley for water leak you are guaranteed access to:
Professional Water Leak Detection
We employ highly qualified professionals who are always ready to serve you. having been in the residential plumbing profession for years, we have attracted professional plumbers in our team. At ABM Plumbing Service Simi Valley, we believe that professionalism is the key to a professional solution. Therefore, when you hire us, you are guaranteed that we will provide professionalism and integrity ensuring you no longer experience water leak issues.
We use Reliable Water Leak Detection Technology
At ABM Plumbing Service Simi Valley, we understand the importance of investing in the best water leak detection technology. We know that this will help us deliver 100% customer satisfaction. Therefore, we provide reliable water leak detection ensuring no more losses. Talk to us today and we will respond quickly, providing a reliable solution.
Our Staffs are friendly and Respectful
ABM Plumbing Service Simi Valley believes that our strength lies in the people that we employ. That is why we train plumbers on professional service delivery ensuring that they handle every customer respectfully and in a friendly manner. In addition, we remain committed to the task assigned, ensuring undivided attention.
Talk to ABM Plumbing Service Simi Valley today to enjoy the best services. We are always readily available and we provide our customers with an affordable service. To request our services, just give us a call and we will do the rest.